Events
Langhill VPP Attends London Vet Show 2019
On the 14 – 15 November of this year, Jen & Lindsie made their way into central London to not only attend the London Vet Show, but also launch Langhill Associates' new sister company, Langhill Veterinary Practice Partners (Langhill VPP), to the veterinary community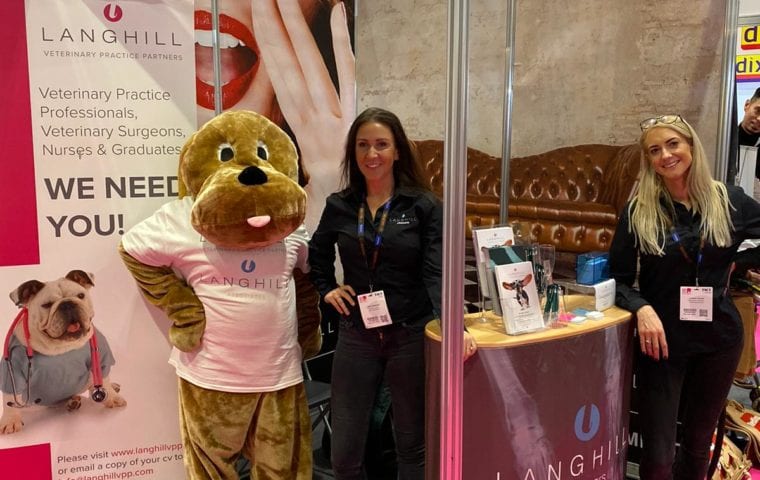 Langhill VPP Attends London Vet Show 2019
Introducing Langhill VPP
On the 14 – 15 November of this year, Jen & Lindsie made their way into central London to not only attend the London Vet Show. We also launched Langhill Associates' new sister company, Langhill Veterinary Practice Partners (Langhill VPP), to the veterinary community.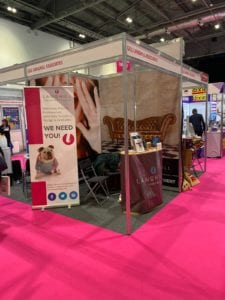 After a decade recruiting for all levels as Langhill Associates, we've launched Langhill VPP to bring our professional, quality and friendly service to the veterinary industry. We help practices find top talent, and vice versa, for small animal, farm animal and mixed practices.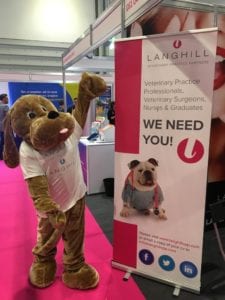 What is The London Vet Show?
The London Vet Show is one of the biggest veterinary events in the world, bringing more than 450 exhibitors and 5600 attendees under one roof. Located at ExCel in East London, to talk about the latest news and advances happening in the industry.
What we got up to at The London Vet Show
We had a great spot with a corner stand and were pleasantly surprised to find the carpet was in the same shade of pink as Langhill VPP's staple colour, and we settled in for two days of meeting new faces and making new friends. Of course, the show was stolen by our mascot, the Langhill Pup!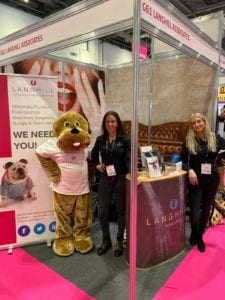 The Langhill Pup made friends with everyone he met, including the other exhibitors! Hawksmoor had a toy Beagle he loved, he gave a demonstration on a Tudor Treadmills treadmill, and when his energy ran out he relaxed in the IDEXX Learning Lounge.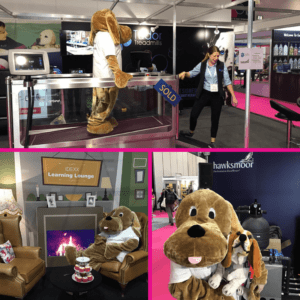 Back at the Langhill VPP stand, Pup was able to quickly and wordlessly make connections with new friends by scanning their badges to take their contact details for the database. A good thing too since he struggles to write with his big paws!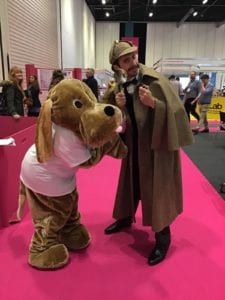 Jen, Lindsie & Pup had plenty of fun over the two days meeting clients and candidates alike and spreading the word. We can't wait to make new connections within the veterinary world.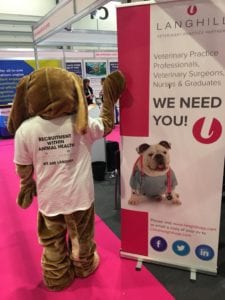 How we can help 
If you'd like to register your details, whether you are a candidate or practice actively looking or not, it's incredibly easy to do so. Simply click this link to add your CV and information to our database through our online recruitment platform. 
You can let us know exactly what you're looking for online – without spending hours on the phone (though we're always on the other end if you need us!).
Share this job
Back to blog